Posts for tag: gum disease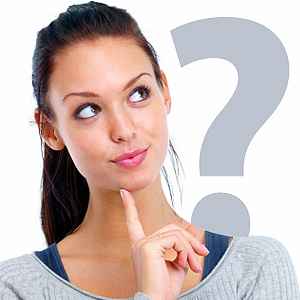 Did you ever brush your teeth and find that your gums were bleeding slightly? This unwelcome discovery is more common than you might think — and it might have something to tell you about your oral health. Here are five things you should know about bleeding gums.
As much as 90% of the population occasionally experiences bleeding gums. It happens most often while brushing — and it's often a sign of trouble, indicating that your gums are inflamed and/or you aren't brushing or flossing optimally.
Bleeding gums can be an early warning sign of gum disease. In its earliest stages, this malady is called gingivitis, and it's quite common. About 10 to 15 percent of people with gingivitis go on to develop a more serious form of gum disease, called periodontitis. If left untreated, it can lead to gum recession, bone loss, and eventually tooth loss.
A professional exam is the best way to tell if you have gum disease. Your dentist or hygienist may use a small hand-held instrument called a periodontal probe to check the spaces between your teeth and gums. When gum tissue becomes detached from the teeth, and when it bleeds while being probed, gum disease is suspected.
Other symptoms can confirm the presence of gum disease. These include the presence of pus and the formation of deep "pockets" under the gums, where gum tissues have separated from teeth. The pockets may harbor harmful bacteria, and need to be treated before they cause more damage.
Several factors may influence the health of your gums. How effectively you brush and floss has a major impact on the health of your gums. But other factors are important too: For instance, women who are pregnant or taking birth control pills sometimes have bleeding gums due to higher hormone levels. Diabetics and people with compromised immune systems often tend to have worse problems with periodontal disease. Certain drugs, like aspirin and Coumadin, may cause increased bleeding; smoking, by contrast, can mask the presence of gum disease by restricting blood flow.
It's never "normal" to have bleeding gums — so if you notice this problem, be sure to have an examination as soon as you can. If you have questions about bleeding gums or periodontal disease, contact us or schedule a consultation. You can read more in the Dear Doctor magazine article "Assessing Risk For Gum Disease."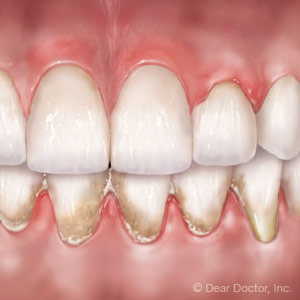 You have a great smile: beautiful white teeth all perfectly aligned. But unbeknownst to you, periodontal (gum) disease might even now be damaging your gum tissues, setting the stage for future tooth and bone loss — and a ruined smile.
While it's easy to miss the early stage of this disease caused by bacterial plaque on tooth surfaces, there are a few signs if you pay close attention. Bleeding gums after moderate brushing or flossing could indicate normally resilient gum tissues have begun to weaken. You may also notice a slight redness and swelling around the margins of the gums and a bad taste or breath. As it progresses, you may experience painful abscesses (infected pockets that develop between the gums and tooth) and loose teeth, a late sign of tissue detachment and bone loss. If you are a smoker, nicotine reduces swelling and bleeding of the gums, removing signs you have a disease. If you smoke, you need to see your dentist regularly.
While renewed daily oral hygiene is important for stopping gum disease, you may also need professional care to bring it under control. The main treatment calls for the manual removal of plaque and calculus (hardened deposits of plaque) that are sustaining the infection. Dentists and hygienists both can perform scaling, which removes plaque and calculus at or just below the gum line, and root planing to clean accessible root surfaces.
In more advanced cases, though, you may need the services of a periodontist, a specialist in treating diseased or injured gums, bone and other connective tissues that support the teeth. They're also skilled in more advanced treatments like gum flap surgery that more fully exposes a tooth's root area for plaque and calculus (or tartar) removal, or tissue grafting procedures that improve the health and appearance of damaged gums.
If you suspect you have gum disease, the place to start is with your family dentist. They can determine if your case will respond to basic scaling, root planing or antibiotic treatment. If the disease appears more advanced or with complications, they will most likely refer you to a periodontist for treatment.
If you've already seen bleeding, swelling or redness, see your dentist as soon as possible. The sooner you begin treatment for any case of gum disease, the less likely it will lead to the loss not only of your teeth but your beautiful smile.
If you would like more information on the treatment of periodontal (gum) disease, please contact us or schedule an appointment for a consultation. You can also learn more about this topic by reading the Dear Doctor magazine article "When to See a Periodontist."